Have you got both shots of the COVID-19 vaccine? If yes, you may not need carry a negative RT-PCR test report to travel to any Indian state on a domestic flight. Traveling interstate without requiring a negative COVID-19 report might soon be a possibility, as the Ministry of Civil Aviation mulls over dropping the need for the RT-PCR report for fully vaccinated travelers.
This proposal has been put on the table to reduce the load on laboratories, at the same time, ease domestic travel for fully vaccinated travelers. At present, different states and Union Territories have different entry norms in place for travelers from other states/ Union Territories. While it is mandatory for domestic flyers to present a negative RT-PCR test report in order to enter most states in India, this requirement is only meant for passengers from select states when it comes to the entry norms of a few states like Delhi and Maharashtra. Again, certain states are accepting the RT-PCR report of the test taken up to 72 hours before travel, some other states are asking for a report not older than 48 hours.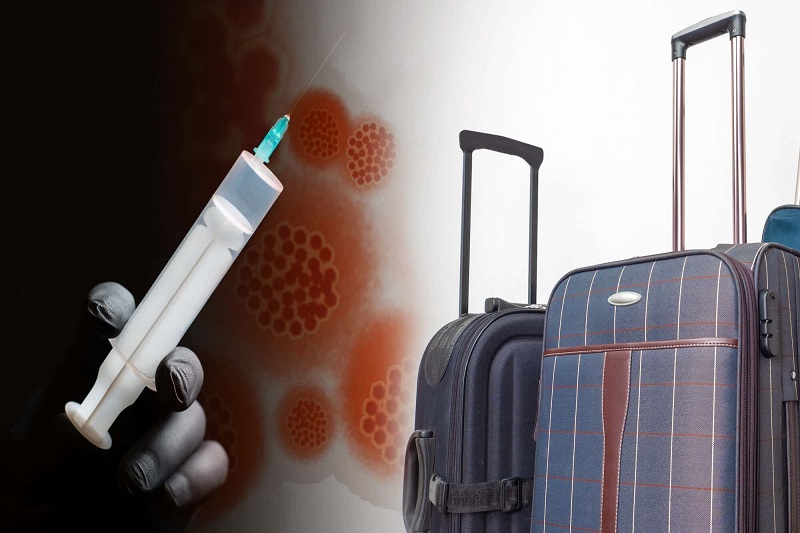 So, the Government of India is working on a mechanism to make domestic air travel easier and simpler, as part of which it is considering doing away with the requirement of RT-PCR report for fully vaccinated travelers. The opinion of health experts is also being sought in making a decision in the best interests of passengers.
"A joint team from several ministries and stakeholders, including the Health Department, are in discussion to take a final decision on allowing travelling by air without an RT-PCR test for those who have received both doses of a Covid-19 vaccine," said Hardeep Singh Puri, Minister of Civil Aviation, in a statement. He further added, "Health is a state subject, and to ask passengers for a negative RT-PCR report before they enter a state is solely the right of that particular state," thus making it clear that even if RT-PCR wouldn't continue to be a requisite for flying domestically, it is totally upon the states to have it as a mandatory provision.
Recently, the Civil Aviation Ministry also issued an order cutting down the capacity of domestic airlines to 50% from the previously allowed 80% due to a heavy dip in passenger traffic and passenger occupancy. However, domestic travel is expected to pick up if the daily COVID cases continue to decline as they have been over the past few days.