What is ecotourism? 
According to D. A. Fennell in "International Encyclopedia of Human Geography", "Ecotourism ('eco' as in ecological) is a type of tourism that is founded primarily on a specific interest in the natural history of a region". So, an ecotourist's travel destinations will be based explicitly on the natural history of places, conservation of their nature, and preserving local cultures and education. It stresses on responsible travel to protect nature and biodiversity, thanks to the increasing problems of global warming and the degradation of nature.
What is India doing about ecotourism?
In India, the government has recognized some Eco Sensitive Zones (ESZs) that highlight wildlife reserves, bird sanctuaries, and national and biodiversity parks. It has also encouraged festivals to celebrate various plant- and animal-life in the country. 
Here are some of the most unique Indian ecotourism festivals to explore, if you are planning to travel to India this summer. 
Hornbill Festival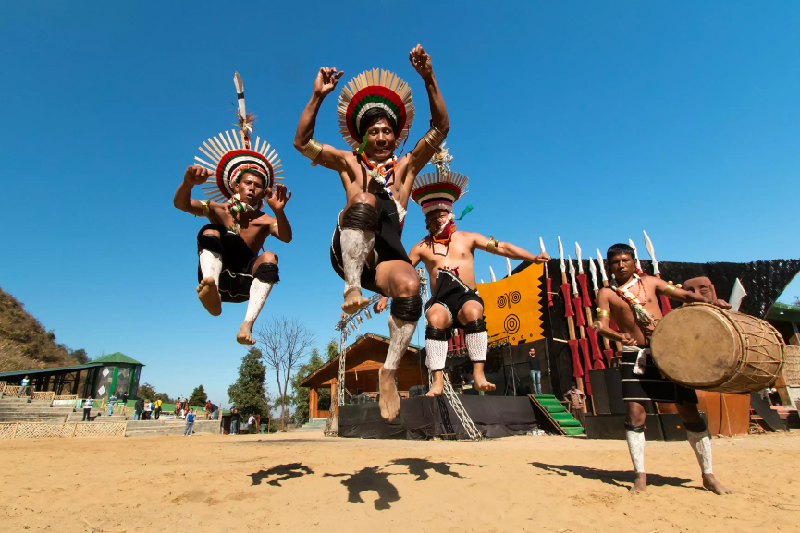 In the Indian state of Nagaland, each tribal community has its own language, customs, and traditions. The hornbill celebration, that takes place from 1st to 10th December, is an occasion to unite them and showcase their way of life to the masses.
The Hornbill Festival is a way of promoting eco-tourism and socio-economic development in the region. It usually takes place in Kohima, the capital city of Nagaland. It can be reached easily via air from Guwahati, Assam and Kolkata, West Bengal.
Velas Turtle Festival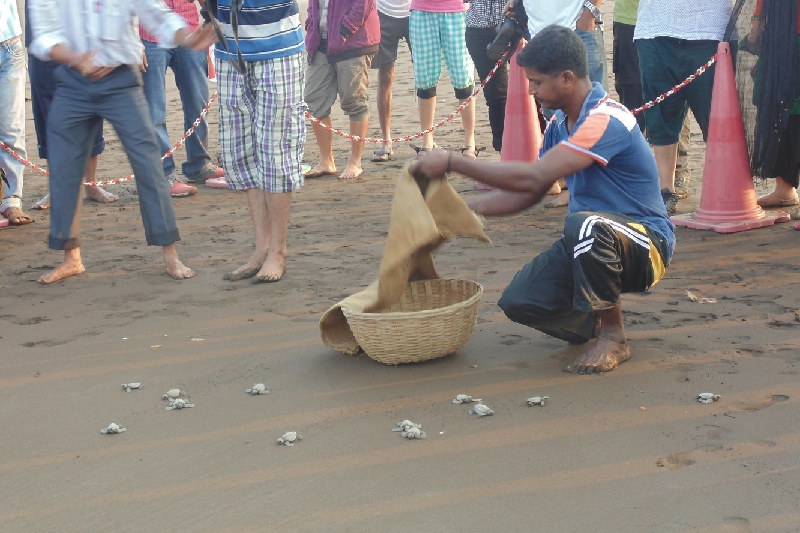 The Olive Ridley Turtles are a species of turtles that are found mainly along the western shores of Maharashtra. During February and March of every year, numerous Olive Ridley turtles come toward the shores to lay their eggs and around 40% of them continue to the ocean side of Velas, a beach in Maharashtra, along the Konkan region. Then, workers guard these eggs are then monitored against hunters and poachers. Earlier, they were either sold in the markets or were destroyed by dogs; now, conservation efforts are ongoing to help preserve this endangered species. 
Thus, the Velas Turtle Festival began – one of the best Indian ecotourism festivals that is a great treat for lovers of the ocean and its creatures. It draws in marine life fans and photographic artists who come to watch the Olive Ridley Sea Turtles.
The endangerment of the Olive Ridley Turtles was pronounced some time ago; thus, an NGO, Sahyadri Nisarga Mitra, along with Marine Conservation Society in 1992, devoted themselves to pursue their protection.
Konkan Fruit Festival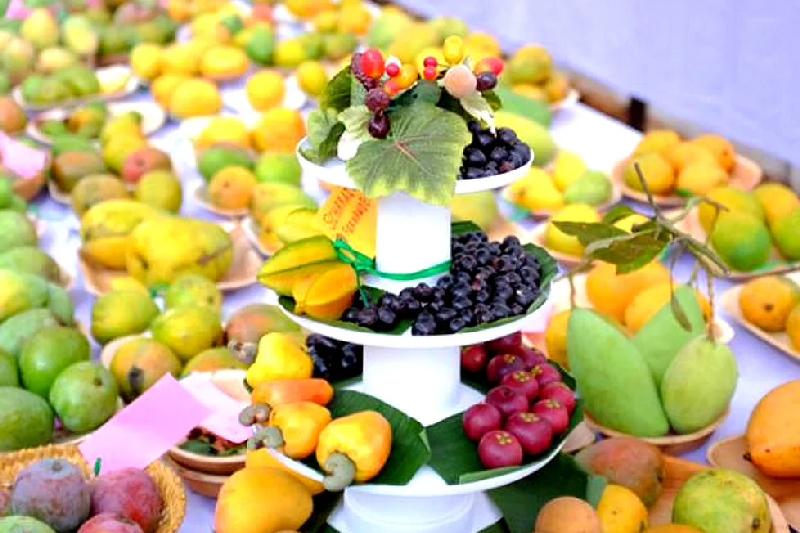 The Konkan Fruit Festival is conducted every year by the botanical society of the state of Goa, though it is not one of the most popular ecotourism festivals in India. The fruits in the Konkan region are considered to be endangered and this festival is an attempt to preserve them. Not only that, this festival also offers a platform for farmers to market lesser-known varieties of regional fruits. 
Hence, there is a great chance that, as an ecotourist, you will come across a vast variety of fruits, seeds, and saplings you might have neither heard of nor seen before! During this festival; farmers, government agencies (such as the Indian Council for Agricultural Research), agricultural colleges, scientists from regional fruit boards, fruit sellers, etc. come together for networking and building their connections with industry people. 
The Konkan Fruit Festival was an initiative taken by Miguel de Braganza along with his associates at the Botanical Society of Goa 12 years ago. 
Hakki Habba Bird Festival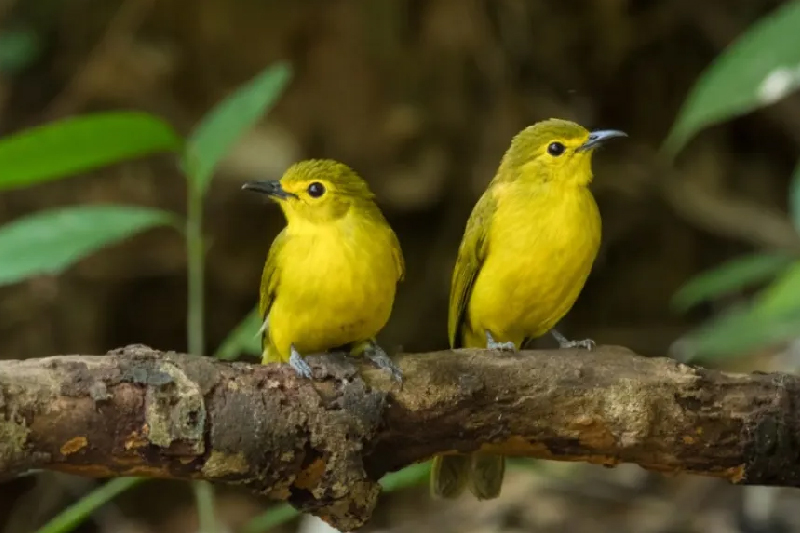 An initiative launched by the Karnataka Forest Department in the year 2014, the Hakki Habba is a bird festival aimed at attracting and basically marketing the state's national parks, specifically its bird parks. During this festival, lovers of nature have the opportunity to do exciting activities such as attend birdwatching sessions, watch short films and documentaries, etc. 
One of the most popular Indian ecotourism festivals, it is usually organized every year at the Biligiri Rangaswamy Temple Tiger Reserve in Chamarajnagar, in the month of January.
Mobile Biodiversity Festival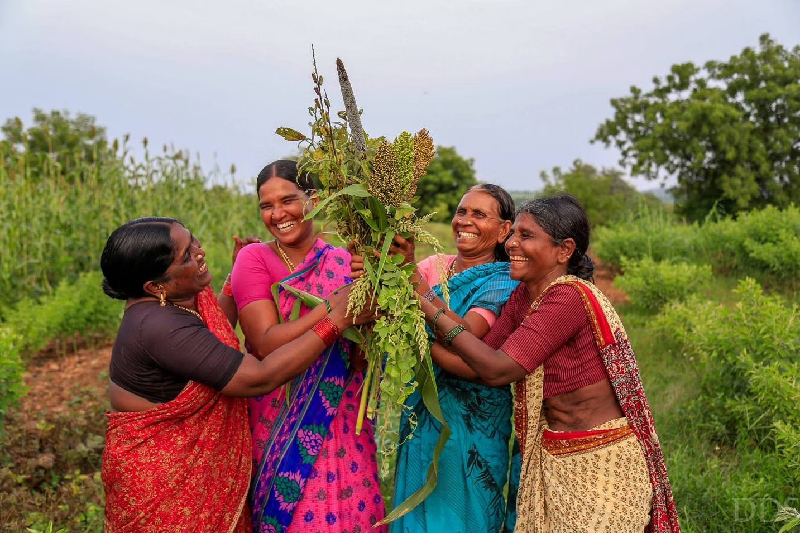 The Mobile Biodiversity Festival has been taking place since the year 1991. It is a unique festival where rural communities gather, exchange ideas and information about ecologically sustainable agriculture, build collective sovereignty, and share their inputs about local production, consumption, and local markets. 
It is usually organized by the Deccan Development Society, an agricultural NGO in Telangana that lasts for 30 days and holds the records for being India's longest cultural campaign in the voluntary category. It is very interesting to note that this festival is mostly organized by women farmers. 
As its name suggests, this festival keeps moving with several hundreds of local seeds on bullock carts in a caravan. You can witness folk singers and dancers also performing during this festival! 
Planning to book flights to India by Indian Eagle? Make sure to travel responsibly and visit at least one of these Indian ecotourism festivals.